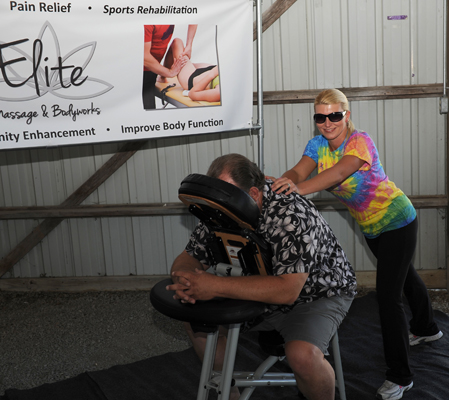 Elite Massage was a sponsor of the Sunset Stroll in Overbrook, KS.
For any person participating in a running or cycling event such as a weekend 5k, marathon, or a triathlon should schedule a massage one week before the event AND one week after the event. This ensures maximum muscle recovery, any range of motion issues and prevents muscle fatigued.
Most people do well on a monthly schedule for their therapeutic massage, but how often you should get a massage depends on what is going on with you physically and your budget. We often see clients who come in weekly for a few months to address a specific problem, and then switch to a monthly schedule.
To see sustained benefits, six weeks is the maximum amount of time one should go between massages. Going once or twice a year is not frequent enough for you to see the long-term, positive benefits of incorporating massage therapy into your wellness routine.